Unlock The Power Of Swimming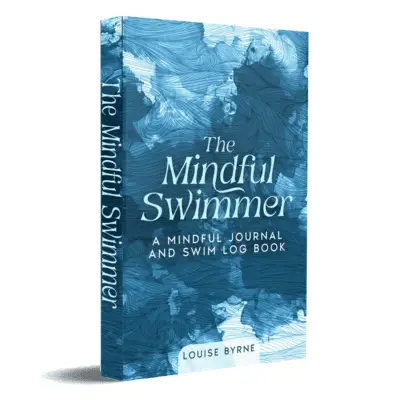 What Is The Mindful Swimmer Journal & Swim Log Book?
The Mindful Swimmer is a 180-Day mindful journal and swim log book.
The Mindful Swimmer allows you to track your performance in a swim log, which helps identify patterns and achieve specific swim goals. The Mindful Swimmer also gives you the ability to transform your daily swims into a meditative practice that will enhance your mental well-being.
With its focus on mindfulness, it will help reduce stress levels while also teaching swimmers how to focus their love of swimming into a mindful practice that can bring happiness and peace to everyday life.
Furthermore, the benefits of mindfulness are well documented, reducing anxiety and depression as well as having a positive effect on overall health and well-being.
If you're looking for something new to add to your swimming routine, The Mindful Swimmer is perfect for gaining all the benefits mentioned above while still improving as a swimmer in both technique and performance
How The Mindful Swimmer Helped Me
So many of us swimmers know and understand the importance of swimming for our mental health. Many of us are just happier when we swim!
Personally, I have found that by using a mindfulness journal and swimming log book I can harness the mental benefits of my swimming, helping me to appreciate every swim and every moment in the water.
By using this mindful journal and swimming log book, I can practice mindfulness daily while progressing my swimming as I reflect on my swims, identifying patterns and ways in which I can improve.
What The Mindful Swimmer Can Do For You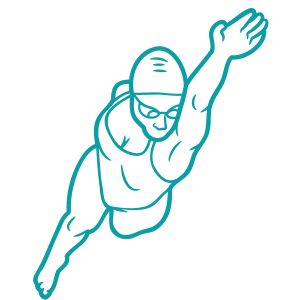 Improve Your Swimming
 You will improve as a swimmer by tracking your swimming progress in your swim log, which can help you to identify patterns in your swimming performance and work towards specific swimming goals.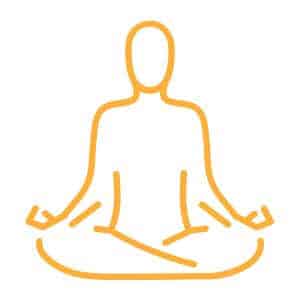 Practice Mindfulness
By learning to practice mindfulness while you swim, you will turn your routine physical exercise into a meditative practice that will enhance your mental well-being.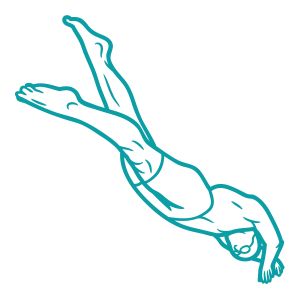 Reduce Stress
 Learn to focus your love of swimming into a mindful practice that will help develop a more positive mindset while also allowing you to swim better.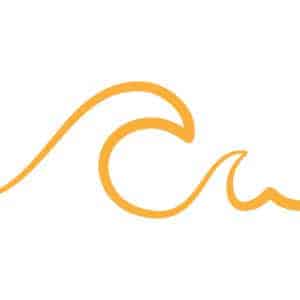 Reduce Anxiety
 From reduced anxiety and depression to having a positive impact on health and well-being, the benefits of mindfulness are well documented. Feel the benefits of mindfulness as you swim.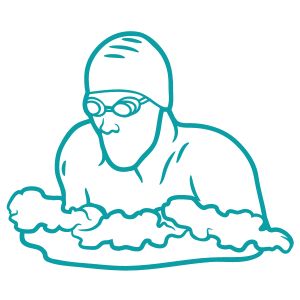 Improved Mental Focus
Focused training will help you take your swimming skills to the next level by empowering you to track and monitor your progress, set goals, and focus your mind in a mindful way.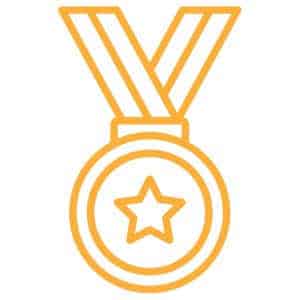 Achieve Your Swim Goals
Track your swim progress in an easy-to-use log and identify patterns in your performance so you can work towards specific goals.
Take A Look Inside
Introduction
The Mindful Swimmer has a brief introduction which explains what mindfulness is and why swimming is the perfect outlet to practice mindfulness.
Swim Records
With areas to keep track of your daily swims, you can easily see your progress and be reminded of how far you have come and plan where you are going.
Mindful Questions
Daily, repeated mindful questions are asked in this journal to help you focus on how you feel and appreciate the moment.
Goal Setting
With space to set goals, you can log your swimming events and keep track of what you are working towards.
Swimming Drills
To help you swim mindfully, five swimming drills are presented to help you practice mindfulness as you swim.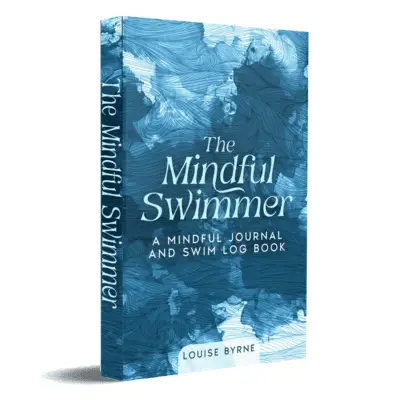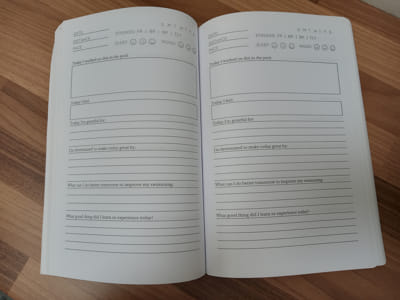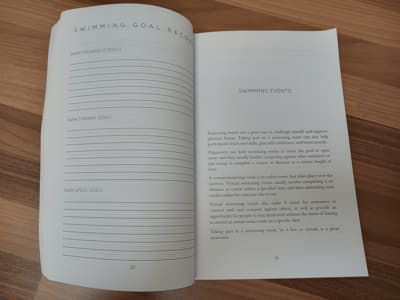 My Experience
After every swim, I record my swimming workout in my mindful swim journal. By reminding myself of how blessed I am to swim daily, appreciate the moment and practice mindfulness as I swim I have greatly reduced my chronic anxiety which has plagued me for so many years.
Sometimes it is easy to forget how much we have swum over a week or how far we have come, by keeping a daily swim log I can track my swimming progress.
Louise Byrne – Founder of "Chase The Water"
★
★
★
★
★
---
Answers To Your Questions
How Can Practising Mindfulness As I Swim Actually Help?
Practising mindfulness while swimming can help to train the mind to focus on the present moment. This helps swimmers become more aware of their body and technique while in the pool, providing an opportunity to assess and adjust as needed.
Additionally, mindfulness techniques can help swimmers stay calm during training or competition, allowing them to stay focused and perform at their best.
Finally, mindfulness techniques can help swimmers to stay engaged and motivated throughout a long session or training program.
Ultimately, practising mindfulness while swimming offers an opportunity to create a positive relationship with the sport and fully appreciate all that it has to offer.
Why Should I Use A Swim Log Book When I Have A Smart Watch?
A swim log book can provide you with a comprehensive overview of your swimming sessions that may be difficult to obtain through a smartwatch alone.
You can note down any changes in nutrition, diet or sleep patterns as well as any injuries or illnesses that may have impacted your performance.
Additionally, swim log books provide an opportunity for you to record notes about how you felt during the session which could help you to identify strategies for improvement.
Finally, having a physical record of your progress and achievements provides a visual reminder of how far you've come and can be incredibly motivating when training gets tough.
Is This Journal Waterproof?
The Mindful Swimmer is not waterproof.
Is This A Book?
This is not a book.
The Mindful Swimmer is a mindful journal and swim log.
It is a 180-day journal, where you can record the details of your swimming workouts daily as well as reflect on your day and how you feel.
Who Is The Mindful Swimmer For?
Beginners
Whether you are new to mindfulness or new to the sport of swimming, the Mindful Swimmer can help you to stay focused during your swimming sessions so you can get the most from your workouts and document your swimming progress.
Improvers
If you are a regular, long-term swimmer but looking to get more from your swimming sessions then the Mindful Swimmer can help. Set goals and document your progress as you work towards new levels of swimming ability, with a more positive outlook.
Experts
To compete you need a calm and focused mindset: this is where mindfulness can help. From remaining calm while navigating busy lanes to having the mental capacity to visualise and achieve your goals, the Mindful Swimmer journal can help you on your journey.
"Start Achieving Your Swim Goals Today!"